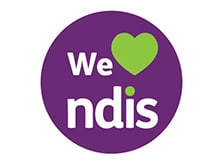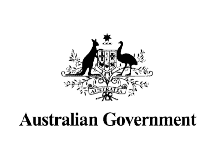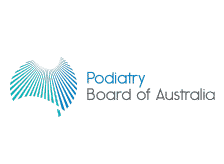 We're hiring a Podiatrist
We are expanding into larger premises with new treatment services and state of the art equipment. We are seeking a happy, caring and enthusiastic Podiatrist to join our existing team of 3 senior Podiatrists.
Why you should join our team?
You want a supportive and structured start to your career
You're interested in joining a family- focused practice that provides caseload variety
You're keen to learn how to use innovative podiatry techniques
You want to join a team of life-long learners
You want to feel a part of a local community, helping people stay active on their feet
Brisbane's leading podiatry clinic
Foot Health Clinic, located at Samford Village in Brisbane's northside is one of Brisbane's leading kids, family and active adventurers podiatry clinics.
We are recognised Foot and Ankle Professionals. Our podiatry clinic has been established in Brisbane's northside for over 20 years and during this time we have helped thousands of people.  
We offer a complete range of podiatry services for kids, families and active adventurers and we offer a range of footwear related products.
We typically treat podiatry patients from the surrounding Brisbane suburbs of Ferny Grove, Ferny Hills, Enoggera, Everton Hills, Eatons Hill, The Gap, McDowall, Camp Mountain, Cashmere, Warner, Dayboro, Mt Glorious, Mt Nebo, Upper Kedron, Keperra, Arana Hills however our podiatry patients are located throughout South East Queensland.   
We are proud sponsors of the Samford Rangers Football Club, the Samford Show and the Samford Fun Run.
Timely support

At Foot Health Clinic we aim to arrange an appointment which suits you and at your earliest convenience. We can accommodate most appointments within 1 week.

Innovative Ideas

Our Clinic introduced Ingrown toenail bracing to Australia – a revolutionary non-surgical treatment. By continuing Professional development we stay up to date with developments and advances in foot care.

Advanced Technology

Foot Health Clinic is at the forefront of new technology and our clinic offers an onsite CAD/CAM Orthotic laboratory. In addition, we have advanced treatment technology including Thor Laser and Lunula Fungal Nail Laser.

Clear Communication

Our Clinic has invested significant time and energy into developing a stream-lined assessment and diagnosis process. We discuss our findings with you and give you a clear indication of your treatment options
Find your pain
Each of our Podiatry services is designed to get to the root of your foot problem so we treat the underlying cause rather than just addressing symptoms. We encourage you to make an appointment with our podiatrists to discuss your pain. If you'd like to learn more about possible causes of your pain before your appointment, please point to the area of the foot or ankle where it hurts and click the target to discover more. This is not to be used as a substitute for medical advice and it is not intended to be used to diagnose, treat, cure or prevent any disease or therapeutic purposes.
Big News: Foot Health Clinic is expanding! If you haven't had a chance to visit Foot Health Clinic lately, you might have missed our big news…we are expanding! Our new space will include an exercise ...