Senior Podiatrist and Co-Owner
BACHELOR OF APPLIED SCIENCE PODIATRY (WITH DISTINCTION), MASTER OF PHYSICIAN ASSISTANT STUDIES
Kim graduated with a Bachelor of Applied Science Podiatry (with Distinction) from Queensland University of Technology in 1995. Since graduating Kim has enjoyed working in many different fields of podiatry including high risk foot care at the PA Hospital, community health centres, sports medicine at the Enoggerra Army Hospital and more recently in private practice at Foot Health Clinic in Samford. Kim has provided much needed podiatry services for indigenous communities living in remote areas of the Northern Territory, including Lajamanu and Kalkaringi, on the edge of the Tanami Desert.  
In 2009, Kim was one of 20 experienced health professionals selected by the University of Queensland School of Medicine to participate in the first Australian Physician Assistant Program, graduating in 2011 with a Master's degree and a Dean's commendation for High Achievement. As part of the Master's program, Kim participated in clinical rotations in vascular surgery, orthopaedic surgery, general surgery, internal medicine, and general practice.
Clinical Focus
Over the course of her career, Kim has developed a special interest in high-risk foot care, diabetes and amputation prevention. In 2011, Kim attended the Global Diabetic Foot Conference in Los Angeles and completed a clinical placement at the world renowned Southern Arizona Limb Salvage Alliance (SALSA) in Tuscon, Arizona.
Paediatrics Passion
Kim has a passion for treating Children and Adolescents and helping solve all their Foot, Ankle and Knee problems.
Kim's areas of focus of the paediatrics training included:
Gait analysis with a focus on children with autism, developmental delay, nutritional deficiency and neuromuscular conditions
Assessment of gross motor skills in children – hop, skip and jump
Assessment of balance and coordination in children
Use of the 'Toe Walking Assessment Tool' to assist in assessing persistent toe walking in young children
Assessment of leg and foot pain in young children
Effects of joint hypermobility and low muscle tone on foot posture in children.
Advanced training with Liesa Persaud (Paediatric Physical Therapist, USA) in the assessment and treatment of idiopathic toe walking in children. 
Advanced training with Beverley Cusick (Paediatric Physical Therapist, Progressive Gaitways, USA) in Paediatric Foot & Ankle Development including paediatric equinus deformity management (toe-walking). 
While studying for her Podiatry degree, Kim worked for the Autistic Children's Association and for the Cerebral Palsy League, gaining great insight and experience into working with children with autism and cerebral palsy.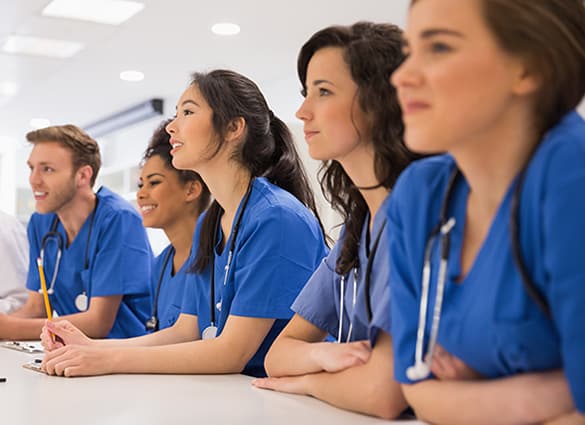 Teaching Experience and Research
Kim has contributed to the education of many student podiatrists in Queensland through her association with Queensland University of Technology.   Kim's teaching experience includes lecturing in Podiatric Anaesthesiology as well as providing clinical supervision for podiatry students. In 2002, Kim was awarded a Princess Alexandra Hospital Research Foundation Grant for her research project in diabetes. Kim has completed a Diabetes Educators Course and is currently completing her Yoga Teacher Training certification.
Accredited Podiatrist
2019  Yoga Teacher training - Biomedical Institute of Yoga & Meditation.
2019  'Yoga as Medicine' - Therapeutic Yoga for Health Professionals Intensive Workshop.
2017: Therapeutic Evaluation + Treatment of Toe-Walking - Paediatric Equinus Gait - Liesa Persaud
2016: Advanced training with Beverley Cusick (Paediatric Physical Therapist USA, Progressive Gaitways)  including:
Paediatric Foot & Ankle Development + Deformity management
Developmental Orthopaedics Assessment Skills
Developmental Orthopaedics of the Trunk + Lower Extremity
New Paradigms in Paediatric Equinus Deformity + Management
2014  Specialist Paediatrics seminar, Melbourne with Dr. Cylie Williams
2011  Master of Physician Assistant Studies, University of Queensland
2011  Advanced Wound Management Seminar, Brisbane
2008  Certified in Injection Therapy including Prolotherapy & Neural Therapy
2007  Certified in Advanced Podiatric Acupuncture
2006  Certified in Advanced Musculoskeletal Training
1999  Diabetes Educators Course for Health Professionals
1995  Bachelor of Applied Science – Podiatry (Distinction), QUT
1992  Certified as a Fitness Instructor
Sporting Interests
Ice Skating – Kim has competed at state, national and international level in synchro ice-skating, representing Australia at international ice-skating competitions in Canada, USA, France, Italy and New Zealand.
Hiking or Trekking – Kim has twice completed the Camino de Santiago in Spain, an 800km walking pilgrimage from the french side of the Pyrenees, across the north of Spain to Santiago de Compostela. She also has enjoyed trekking in Nepal and Tasmania with her family, including her twin daughters.
Yoga – Kim first started a regular yoga practice in 2014 and has recently completed the first step towards becoming a registered Yoga Teacher with Yoga Australia. 
Professional Memberships and Affiliations
Member of Australian Podiatry Association
Member of Yoga Australia