Comprehensive Service from Highly Skilled Podiatrists in McDowall
It's recommended to walk 10,000 steps daily in order maintain a healthy lifestyle. That's about 70,000 steps per week, 310,000 a month, or 3,650,000 steps per year. All of that is impossible if you don't take proper care of your feet. Even a minor injury can make everyday life much more difficult. That's why it's vital to know you've got a nearby podiatrist in McDowall you can trust in an emergency
For more than twenty years, Foot Health Clinic has been the local hub for exceptional podiatry services in Brisbane North. Our team of experienced podiatrists and evidence-based treatments guarantees that every service we provide is reliable and up-to-date. We create an environment that is warm and welcoming to all, making sure that each patient who walks through our doors has a positive experience. Whether you're dealing with foot or ankle problems, our friendly team is ready to provide outstanding service.
Unparalleled Care for All Ages
At Foot Health Clinic, we offer healthcare services for the whole family, catering to both paediatric and geriatric podiatry. Working with children demands specific resources and abilities for unique assessments, as well as a compassionate approach. We take pride in delivering a wide range of paediatric podiatry services and fostering a welcoming and friendly environment. Our goal is to ensure that children do not fear going to the podiatrist, and that is why we maintain a child-friendly atmosphere at our clinic.
Common Conditions We Treat
Children's Podiatry Problems
Physical Therapy
Here at Foot Health Clinic, we provide customised physical therapy options for our clients. Whether you're dealing with a chronic ailment or experiencing a sudden injury, we can develop a tailored physical therapy programme to help you regain your mobility.
Ingrown Nail Care
It's crucial to seek treatment quickly for ingrown toenails, as the severity can vary. Our practice provides a range of interventions, including safe trimming and surgery.
Orthotic Therapy
At Foot Health Clinic, we believe that custom orthotics are essential for optimal foot health. Our team uses biomechanical exams to evaluate your gait and foot structure, ensuring that we create orthotics that are tailored to your specific needs.
Advice for Active Adventurers
As a hiker, traveller or extreme sports enthusiast, it's important to prioritize your body's well-being. Foot Health Clinic collaborates with active adventurers to ensure that they're taking the necessary precautions to safeguard themselves.
Family Podiatry
At Foot Health Clinic, we're all about caring for families and helping patients grow up healthy and happy. Whether it's a child or an adult, we provide exceptional care that's tailored to their unique needs. So no matter your age, you can count on us for high-quality foot care services.
Fungal Laser Treatment
Looking for a safe and effective treatment for toenail fungus? Our advanced laser therapy is the answer! We offer personalised care using the latest techniques and technology. Book your appointment now and take the first step towards healthy feet!
Your Podiatry Questions Answered
In most cases, your first trip to the podiatrist will involve a thorough assessment. A podiatrist will work with you to assess the state of your foot, note all the symptoms or issues you're noticing, and maybe even examine your footwear. From there, they will start to build a treatment plan to best suit your body's needs.
The number of visits required and frequency of appointments will depend entirely on the condition you're being treated for. After your initial assessment, your podiatrist will likely provide a rough outline of how often you may need to visit. In terms of general checkups, you should visit your local podiatry clinic whenever something of concern comes up.
Heel spurs and other forms of heel pain are some of the most common conditions we treat here at Foot Health Clinic. Treatment options for heel spurs can include footwear changes, strapping and taping, orthotics, dry needling, lifestyle advice, and shockwave therapy.
While it might not seem as though podiatry is the solution to your back pain, this may actually be the case. Problems in your feet and ankles can affect the structure and health of your legs and spine, sometimes causing severe pain in the lower back.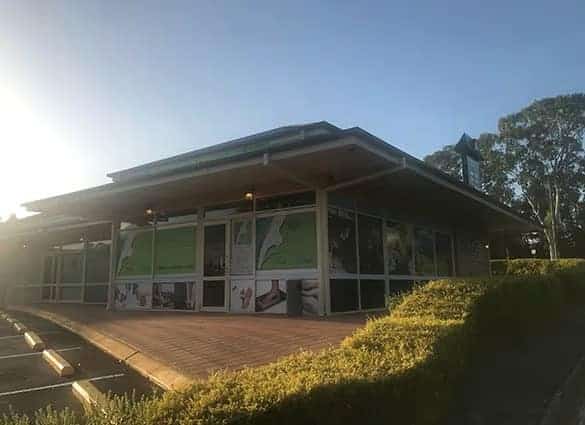 Why Choose Foot Health Clinic?
Since 1996, Foot Health Clinic near McDowall has been providing comprehensive podiatry services to our beloved local communities. As a family owned and operated business located in the heart of Brisbane's northwest, we've built a reputation as a reliable and upstanding practice. Our modern and well-equipped clinic provides locals to the Samford region with state-of-the-art treatment from exceptionally skilled podiatrists. There's a reason Foot Health Clinic has become the largest and most established podiatry clinic in the area.
Don't feel as though you need to travel far and wide for top quality foot care. It might be right in your area!
Treatment Plans for a Long and Healthy Future
 Here, we don't just treat your condition and send you on your way. We value education, providing researched and personalised advice to ensure the best ongoing foot health possible. By working with our patients on long-term plans and lifestyle changes, we aim to protect their feet for many years to come. There's nothing worse than undergoing a nasty injury just to learn it was entirely preventable!
Book Your First Appointment Today Near McDowall
Whatever problem or concern you're facing, it's important to know there's a local podiatrist near McDowall you can trust. After all, you never know when an emergency could arise. From sudden injuries to ingrown nails, we're ready to be your go-to podiatrist. Taking care of your feet is a life-long commitment, and the measures you put in place today could make or break your future health. Don't wait until it's too late! Reach out to Foot Health Clinic today to book your first appointment.