100% Safe with No Side-Effects
Revolutionary Treatment
100% Safe Revolutionary Fungal Laser Treatment with No Side-Effects
If you're embarrassed by thickened, discoloured, yellowing or crumbling toenails, you're most likely suffering from onychomycosis, also called toenail fungus. It's a condition which affects around 6-14% of adults and is common across all age groups.
Fungal toenail infections occur when microscopic fungi enter the nail, spreading into the nail plate and the surrounding skin, through the warm and moist environment in socks and shoes.
Symptoms commonly appear in the form of yellowing, roughness, thickening or crumbling of the nails. You may also find marks or streaks on the side of the nail. The discolouration may be on the surface or underneath the nail.
Left untreated, your toenail not only looks unsightly, the infection can easily spread to your other toenails or fingernails and even cause a tinea infection in the skin between your toes. The affected toe can become thickened, malodorous, separated from the nail bed and have a deformed appearance. The thickened, crumbly nail often becomes difficult to trim and may cause some discomfort when wearing enclosed shoes.
Restore Clear Strong and Healthy Nails Painlessly and Effectively
Until recently, fungal toenail infections were treated with antifungal nail lacquers or oral medication.
Antifungal toenail lacquers have not proven to be very effective and patients have experienced poor success rates. With oral medications there is the risk of side effects such as liver toxicity and this is generally not a preferred option.
Fortunately, medical technology has introduced a revolutionary method of treating fungal nail infection that's not only effective, but is 100% safe and has no side effects.
The Erchonia® Lunula Laser is a revolutionary low-level laser device bringing new hope to people suffering from thickened, discoloured and unsightly toenails associated with nail fungus. It uses low-level laser light to stimulate the growth of strong, clear and healthy nails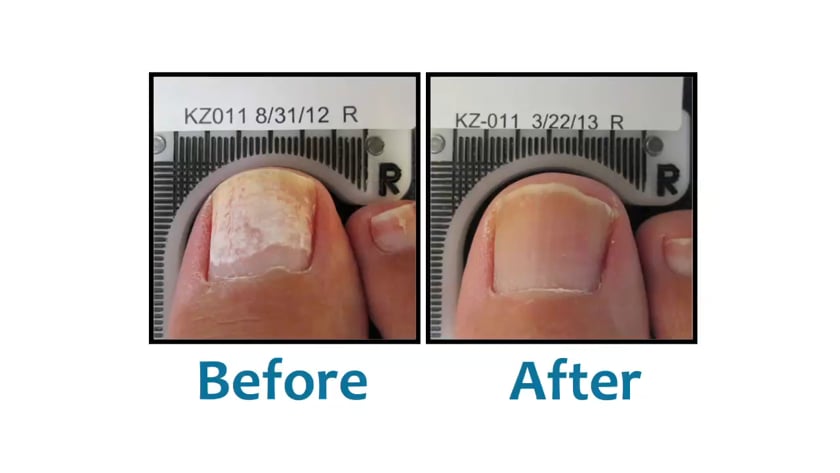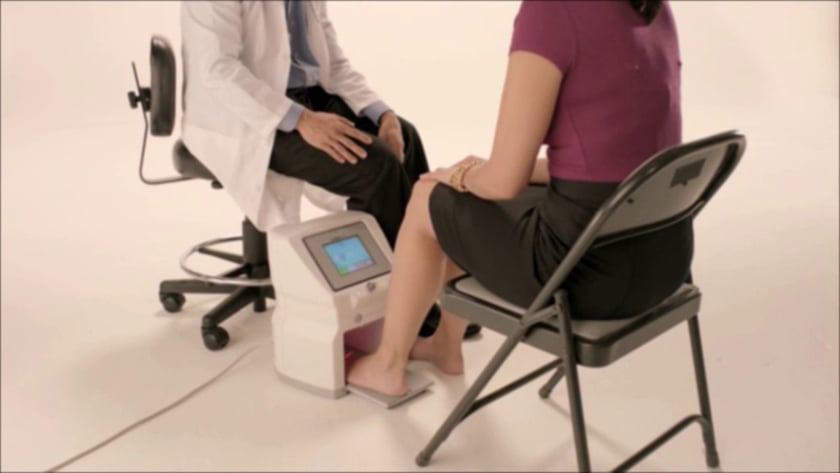 An increasingly popular choice
Here are some reasons which make Erchonia® Lunula Laser an increasingly popular choice to treat unsightly fungal toe nail infections:
A high success rate of approximately 80%
No side effects
No pain associated with the treatment
All ten toenails treated at once
Socks and shoes can be worn immediately after treatment
No down time, each treatment only takes 30 minutes
The number of treatments required to restore clear, healthy nails will depend on the severity of your nail infection. The earlier treatment is commenced, the easier toenail fungus is to treat.
Fungal Nail Assessment
Why suffer from the embarrassment of unsightly toenails when you can enjoy clear, healthy nails?
As a first step, book your fungal nail assessment to understand what may be the cause of your problem nails. We'll also explain exactly what the Erchonia® Lunula Laser treatment involves, the costs and what benefits you can expect from treatment.
The dark, moist environment inside of your shoes is the perfect breeding ground for bacteria and fungus, which is believed to re-infect your feet again and again. If you are considering investing in laser treatment for toenail fungus or have already been treated but haven't completely gotten rid of it we recommend the SteriShoe UV Shoe Sanitiser.