Comfortable thong sandals
Traditional thongs, or flip-flops, can never offer enough support to be considered 'healthy', but if you want to wear thongs in summer we recommend the Orthaheel medical thong or the Vasyli Medical sandal.
These comfortable thong sandals have a built-in orthotic footbed, which we have found to offer the best arch support of any thong sandal we have seen. They are designed to complement orthotic treatment, enabling our patients to continue their orthotic treatment when not wearing their shoes.
Designed by an Australian Podiatrist, Orthaheel medical thongs are the only sandals recommended by the American Podiatric Medical Association.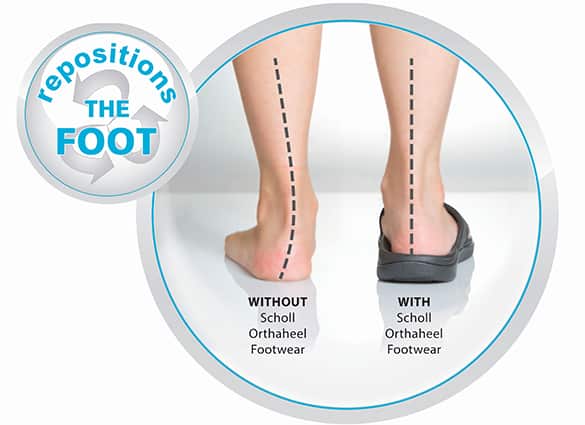 Our brands
Foot Health Clinic sells OOFOS Recovery Footwear, Orthaheel medical thongs and Vasyli Medical sandals in a range of colours for both women and men.
Our medical thongs and medical sandals:
are extremely comfortable and easy to slip on and off
enable you to continue your orthotic treatment when not wearing your shoes
offer shock absorbing protection against hard, unforgiving surfaces
are clinically proven to reduce excess pronation, a contributing factor to flat feet
are an ideal choice for anyone prone to foot problems such as heel pain or plantar fasciitis, foot or ankle arthritis, tendonitis or pain under the ball of the foot
Learn more at the OOFOS, Orthaheel and Vasyli Medical websites.