What is Low Level Laser Therapy?
Low Level Laser Therapy (LLLT), or cold laser, is an innovative new technology that uses the application of red and near infrared light over injuries to improve wound and soft tissue healing, reduce inflammation and swelling and provides relief from acute and chronic pain.
LLLT is painless, effective and has no side effects, making it an excellent and safe alternative to anti-inflammatory drugs. Low Level Laser Therapy has many benefits including:
Stimulating wound healing
Reduces inflammation
Reduces pain
Accelerates tissue repair (eg. soft tissues, tendons, muscles, ligaments etc)
Releases muscle trigger points
How does Low Level Laser Therapy work?
LLLT works by application of red and near infra red light over an area of injury to produce a photochemical effect. In the area that is being treated, the cells absorb the laser / LED light through a protein (cytochrome c-oxidase) in their mitochondria, leading to an increase in ATP production and reduced oxidative stress. A cascade of mitochondrial and intracellular downstream effects lead to improved tissue repair and reduced inflammation and pain.
Treatment times vary according to the condition being treated. A treatment session may last 1-2 minutes per point and up to 30 minutes in total. Treatments may be recommended twice weekly for the first few weeks and reducing in frequency once your symptoms have settled. Laser therapy is not used as a replacement to other forms of injury treatment but is used in conjunction with stretching and strengthening exercises, joint mobilizations, strapping, massage, orthotic therapy and supportive footwear to improve healing times, mobility and comfort.
What conditions seem to respond well to Low Level Laser Therapy?
Laser therapy can be helpful for pain relief, reduction in swelling, stimulating tissue healing and reduction in the formation of fibrous scar tissue.
Conditions that may respond well to laser therapy include:
Who else uses LLLT?
THOR laser is used in 70 countries and by many organizations including the Harvard Medical School, NASA researchers, US Navy, RAF, British Army and Royal Navy, NHS, hospitals and professional sporting teams.
What are the benefits of LLLT?
The benefits of LLLT:
Non-invasive;
Non-surgical;
Painless;
Evidence based treatment with proven clinical results (>3000 articles supporting efficacy);
No side effects and no adverse effects;
Effective, safe treatment for acute or chronic musculoskeletal pain;
Accelerates the healing process;
Can reduce the need for pain medicines and anti-inflammatories.
If you are experiencing pain or discomfort in your feet, ankles, knees or legs, a course of low level laser therapy can make all the difference to a speedy recovery.
Advice and treatment from our experienced Podiatrists can help you return to your chosen sport or exercise in the quickest possible time and, most importantly, minimize the risk of injury recurrence in the future.
Introductory video
This 15 minute video starts with an overview of Photobiomodulation and low level light therapy as it relates to his company THOR Photomedicine.
How LLLT Works
A short introduction to how the Low Level Laser Therapy (LLLT) behind THOR lasers effects the body.
Dr Mercola and Dr Hamblin Interview about photobiomodulation therapy
Highlights of an interview between Dr. Joseph Mercola and Dr. Michael Hamblin about healing the body with photobiomodulation therapy.
Laser Neck Pain Treated TV Interview
The Lancet review of laser for neck pain said that one in four of us will suffer severe neck pain at some point in our lives. This is a TV interview with Dr Roberta Chow who has been using Low Level Laser Therapy (LLLT) / cold lasers for pain management and wound healing in her practice since 1988. See how this new technology is changing peoples lives for the better without surgery, needles or analgesics.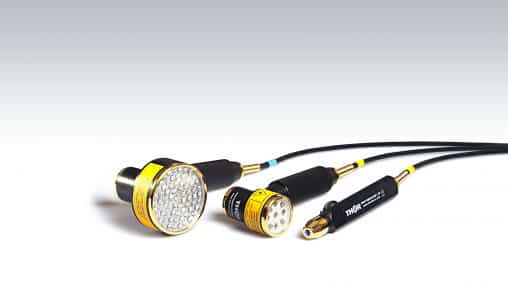 7 News – Quantum Pain Management
Low Level Laser Therapy and Quantum Pain Management feature on 7 News (April 2015) with insight into the conditions this treatment can benefit.