Calluses are areas of thickened skin that develop beneath the foot in areas of high pressure. 
Calluses occur more often and build up faster on the feet of people with diabetes.
In healthy people with good foot sensation, these calluses eventually become uncomfortable to walk on, leading them to seek treatment.  However, people with diabetes and poor foot sensation fail to feel discomfort from the callus and do not seek treatment early enough, resulting in the continued build up of thick callus.  Thick callus eventually breaks down into a foot ulcer- a deep wound that can be very difficult to heal. 
Recent studies highlight this risk of foot callus, reporting that over 82% of diabetic foot ulcers were preceded by a callus.  Since callus can hide a foot ulcer it is important that you seek regular podiatry care to prevent diabetic foot ulcers. 
Podiatrists know feet better than anyone! Podiatrists can help with footwear and sock advice, custom foot orthoses, removal of callus, ulcer and amputation prevention.  If you, or a loved one, has diabetes make time to see our Podiatrists for a diabetic foot check-up.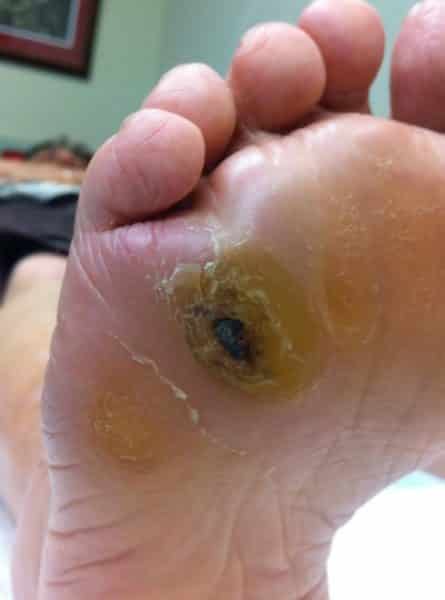 Thick-callus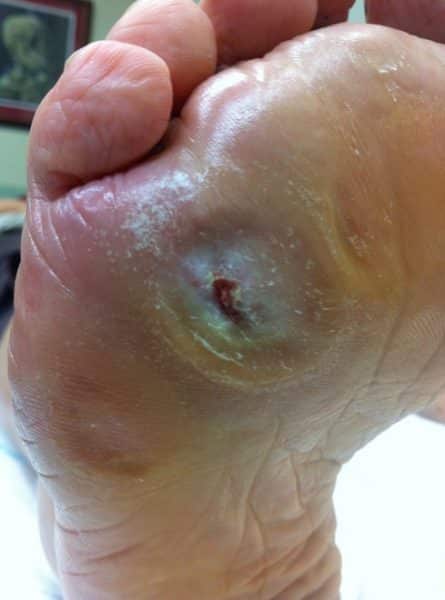 Removal-of-thick-callus-–-hiding-an-ulcer