Foot Health Clinic patient Karen Dunshea shares her experience of walking the Milford Track in New Zealand's South Island. Photos (excluding title image) by Stephen Havas.
For a very long time I have wanted to walk the Milford Track in NZ's South Island, which I did with my partner at the very end of the walking season in April. 
This is a 3 night walk which you can either do independently carrying all your gear and food (except tents and mats, which we did) or with a private group (who carry the food and provide bedding). 
The track is 54 km (33.5 miles) of moderate intensity and it was every bit as beautiful as I have heard.  There's a mix of rainforest, rocky areas, and grassy plains.  In particular, the rivers and streams were astoundingly beautiful – pristine, clear, a gorgeous colour, and icy cool!  In April it was pleasantly cool with very few midgies; and the top of Mackinnon Pass was windy, wet, very cold and wild – it was fantastic!
We were also blessed with rain on the last two days.  Milford gets 9 metres of rain per year and Te Anau (the starting point) gets 4 metres each year, so rain is highly likely at any time.  This meant that the waterfalls started pouring over the mountains – everywhere!  By the end of the second day of rain we had seen a thousand waterfalls, some of which were spectacular in volume and size.  We had good quality, 3-layer Goretex rain jackets which kept us dry (2-layer won't cut it)!
If you are interested in doing this walk independently, you need to sign in to the NZ Department of Conservation to be alerted to when the bookings open.  We booked in June 2018 and got the last two places for the dates we wanted at the end of April 2019.  There were some other spots available earlier in the year, but the places book out exceptionally quickly.
I wear Scarpa leather boots and love them.  I bought my first pair in 1992 to trek the Himalaya and they fit beautifully from the very start.  The boots soften really well, they provide great support for the ankles and they come in different widths.  What I like most about them is that the leather and the gusset mean they are waterproof (you don't get wet feet when walking through shallow streams, which we did a lot!) and I absolutely trust their grip on wet mountainsides.
Karen Dunshea

One-of-the-amazing-views-heading-up-to-Mackinnon-Pass

Just-one-of-the-spectacular-waterfalls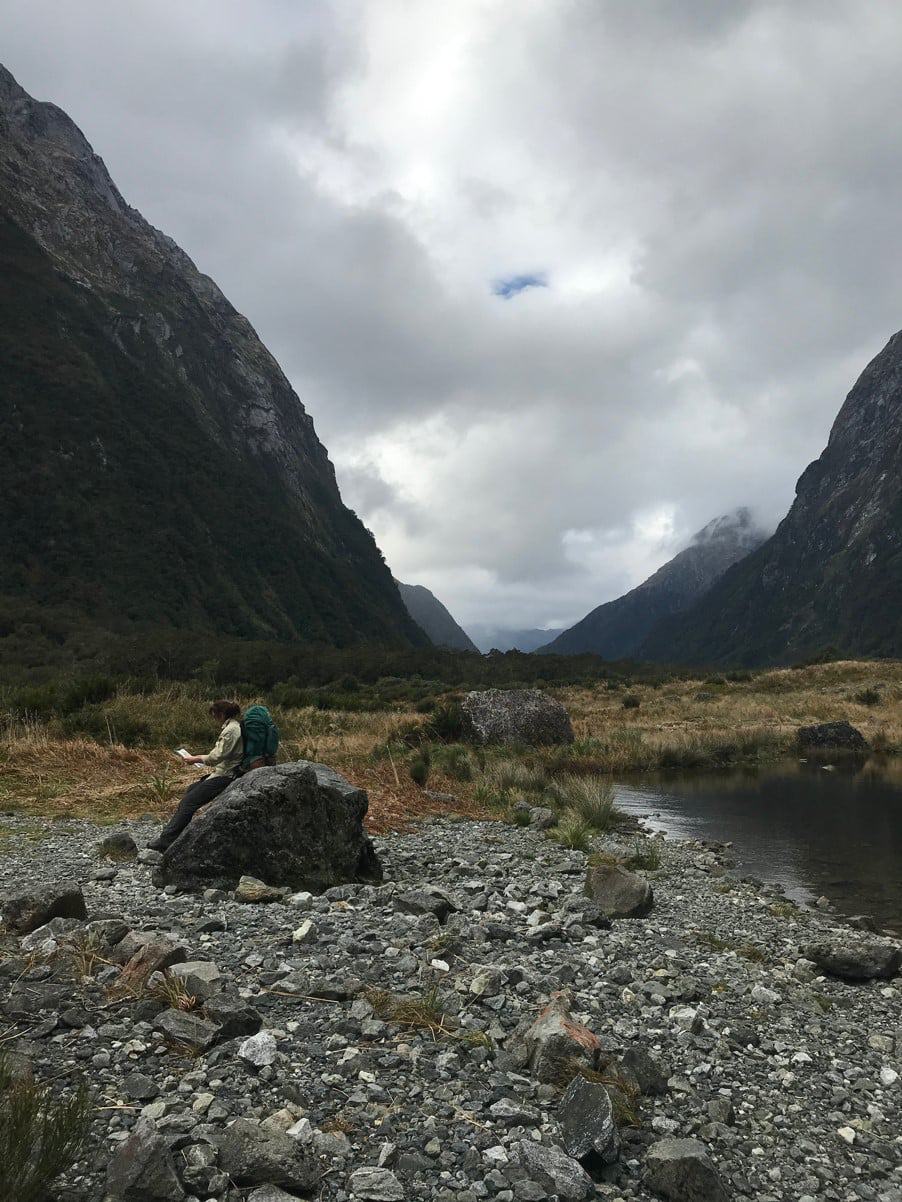 "The-Prairie"-on-day-2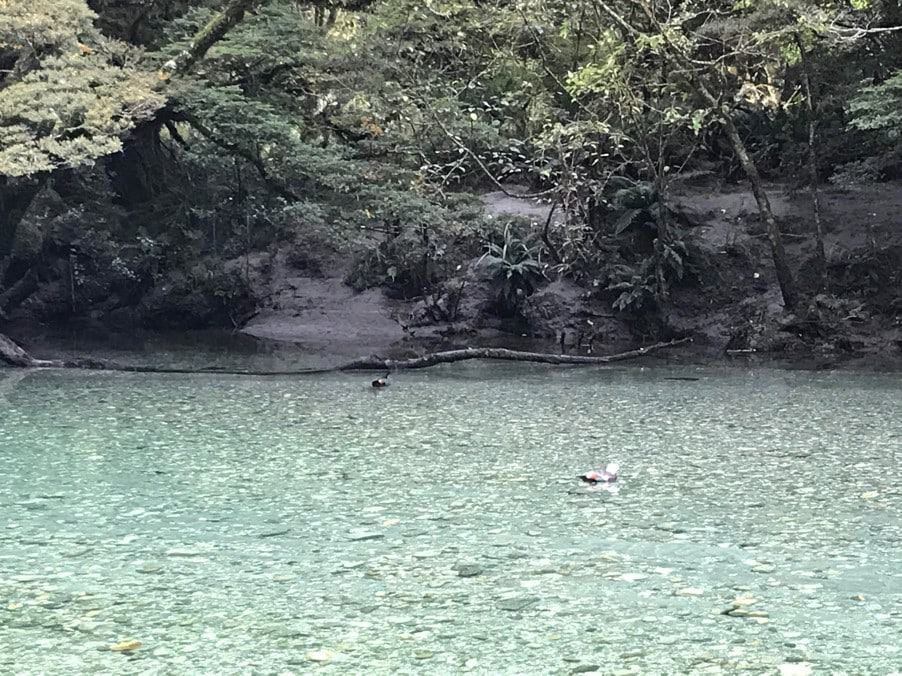 Incredibly-clear-beautiful-water…-and-ducks